2-Hour Undo & Renew with Yoga Nidra and Sound Bath


November 24 (Sunday) at 5:00 pm
Class Full - Waitlist Available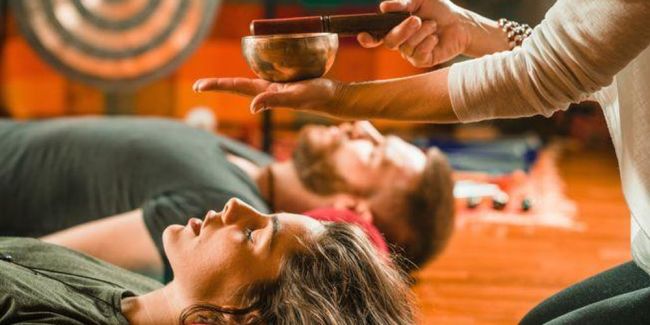 In this special 2-hour undo and renew class, experience the healing power of gentle restorative postures and supportive stretches coupled with Yoga Nidra. Translated as "Yoga Sleep", this deeply relaxing practice involves a guided visual journey designed to bring you to a semi-conscious state somewhere between waking, dreaming and sleeping. We will finish with a lovely sound bath to truly descend into bliss. Leave feeling clear, connected, and fully restored.
**This class requires 2 class passes or $22 drop in**
SUITABLE FOR: Students of all levels from beginner to seasoned practitioner looking to relax, renew, restore and heal. Those with injuries and other physical limitations re welcome to join this practice

PURPOSE: A tranquil, relaxing class that provides an opportunity for profound relaxation and healing.

WHAT TO EXPECT: Gentle and nourishing movements for your body and longer-held poses set up in a fully supported and nurturing way using several props. That feeling right after a good savasana? That's the feeling of the whole class. Quiet your mind, relieve aches and soothe your soul. Try it for yourself!
Sorry - that class has already taken place!