Yin Yoga and Chocolate Tasting


December 13 (Friday) at 6:00 pm
Class Full - Waitlist Available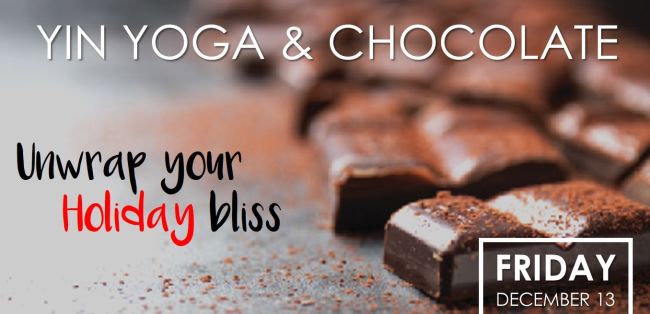 Join Imogen for an evening of holiday bliss, as she brings together a deeply meditative yin yoga practice with a luxurious chocolate tasting to fill your senses. In this 2-hour event, Imogen will guide you through the multitude of layers of your sensory and energetic body, tapping into your sweet spot in this slow, gentle practice that is suitable for all levels of experience.
6 - 8 PM at Yangon Yoga House
2 class passes or $22 drop-in (Free for unlimited pass holders)
Sorry - that class has already taken place!