Asana Clinic


January 18 (Saturday) at 1:30 pm
Class Full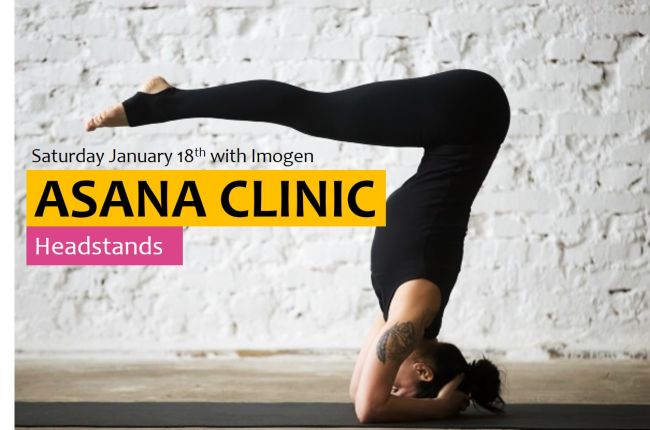 POSTURE OF THE MONTH: HEADSTAND
This 2-hour asana clinic is a combination of a yoga practice and a workshop, emphasizing technique and alignment. Each class revolves around a single posture or group of poses, breaking the posture down into individual parts and rebuilding it with detailed attention to body placement, alignment, technique and how your personal anatomy plays a part in the experience of the posture.
This asana clinic is a perfect complement to more dynamic vinyasa classes. It provides students with the opportunity to slow down, to ask questions and to make fine-tune adjustments in order to gain deeper insight into your personal practice along with vinyasa yoga in general.
This class is suitable for all levels, but will stretch you with the attention to detail involved.
**Fees: $22 drop-in or 2 class passes; free for unlimited membership holders**
Sorry - that class has already taken place!