2-Hour Full Moon Flow with Sound Bowls


February 7 (Friday) at 6:00 pm
Class Full - Waitlist Available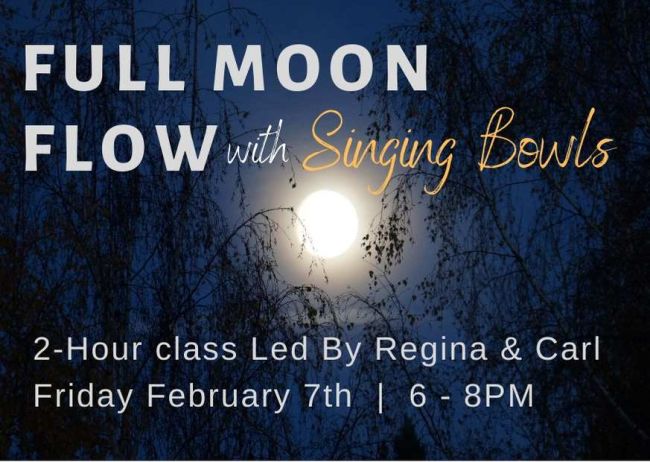 In this 2-hour special Yin Yang Flow under the light of the February full moon, Carl and Regina will gently guide you in pranayama and an active series of Mandala Moon Salutations. In the second half of class, wind down with yin poses and a guided yoga nidra. Sound bowls will be played throughout the practice. You are sure to leave this Friday Happy Hour class fully shining your light.
$22 drop-in or 2 class passes; free for unlimited members
Sorry - that class has already taken place!