Asana Clinic - Stable Chaturanga


February 22 (Saturday) at 10:30 am
Class length
1 hour 30 minutes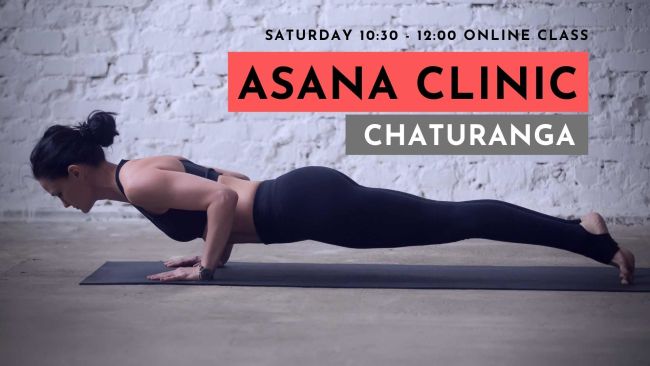 ASANA CLINIC: SHOULDER INTEGRATION FOR CHATURANGA
Instructor: Jojo
*THIS IS AN ONLINE CLASS*
This 90-minute asana clinic is a combination of a yoga practice and a workshop, emphasizing technique and alignment. Each class revolves around a single posture or group of poses, breaking the posture down into individual parts and rebuilding it with detailed attention to body placement, alignment, technique and how your personal anatomy plays a part in the experience of the posture.
The focus of this class is on shoulder health. Learn techniques to increase shoulder mobility and to strengthen and stabilize this joint. Practice different drills and techniques to fine tune your chaturanga dandasana pose to flow with grace and control through your vinyasas.
PROPS: A strap + block (a belt and thick book can be used as a substitute)
Sorry - that class has already taken place!